Gravity Forms 
Gravity Forms WordPress Plugins is a wordpress plugins developed by Rocketgenius. Gravity Forms WordPress Plugins is hands down the best contact form plugin for WordPress powered websites.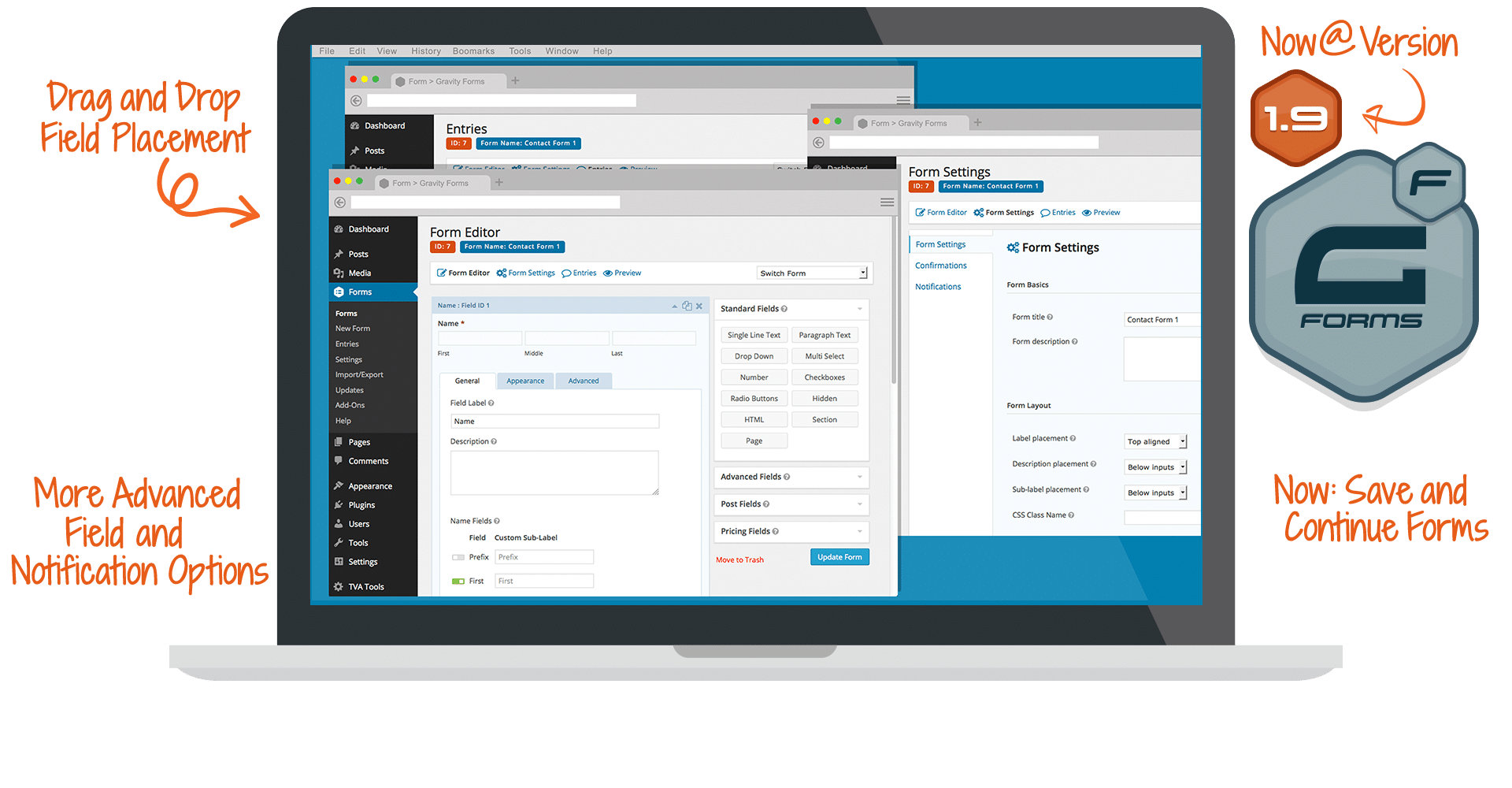 Gravity Forms Features :
Multi-Page Forms
Form Settings
Limit Entries
Advanced Fields
Schedule Forms
Standard Fields
Pricing Fields
Post Fields
All the Tools You Need to Build Professional Forms
Packed with tons of time-saving tools & features… Gravity Forms is the only WordPress form management plugin you will ever need.
Build and publish your WordPress forms in just minutes. No drudgery, just quick and easy form-building. Select your fields, configure your options and easily embed forms on your WordPress-powered site using the built-in tools.
Integrations: The Gravity Forms Add-Ons
It's Easy to Integrate Gravity Forms with Several Popular Web Applications and Online Services
Gravity Forms allows you to quickly and easily integrate with a variety of third party services such as PayPal and provides for even deeper integration with WordPress through our collection of optional Add-Ons. Hot stuff!