WP Multi Store Locator Pro
WP Multi Store Locator is a WordPress plugin that provides numerous functionalities if you are running some online Store and want some smart search functionality with respect to location and categories. It also gives ability to admin in backend to manage their stores and sales manager for respective franchise.
It's a complete package with lots of features like search store, nearby store functionality, Multiple Templates Support, on map detail direction from point A to Point B, set your custom Markers & Clusters, embed map functionality (you can easily paste embed code anywhere on your site), Snazzy map style support, Import/Export Using excel sheet, Stores Statistics and much more.

MAP SETTING SCREEN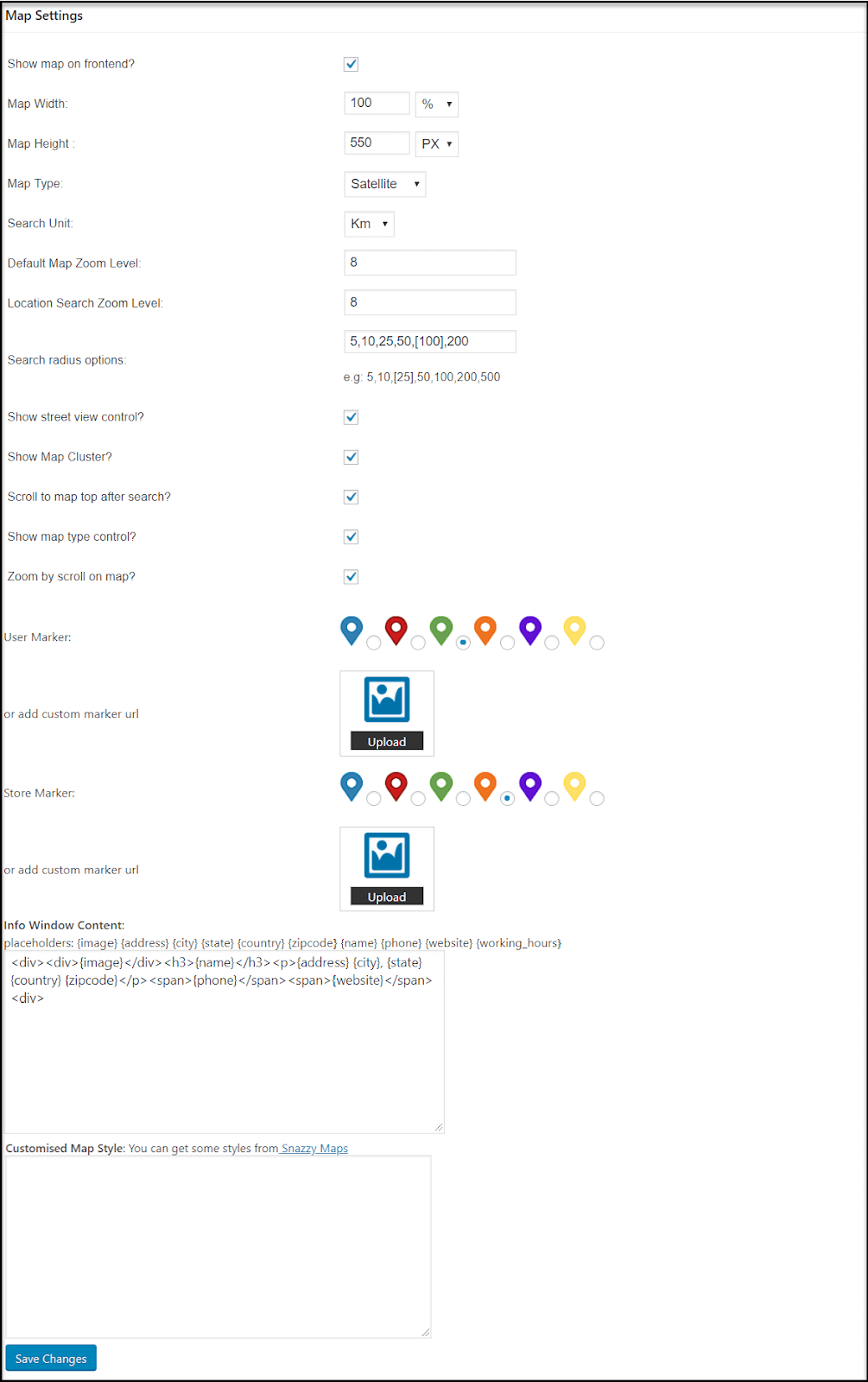 MAP CLUSTER
The number on a cluster indicates how many markers it contains. Notice that as you zoom into any of the cluster locations, the number on the cluster decreases, and you begin to see the individual markers on the map.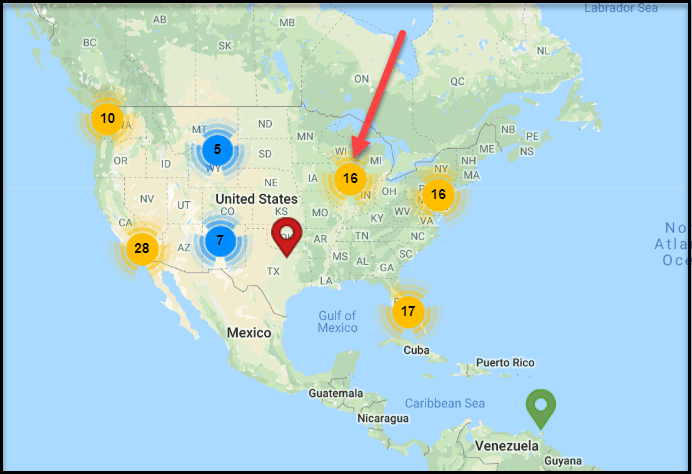 ON MAP DETAIL DIRECTION
Use these tools to get the directions between any point using store locator. Enter a city or an address in both the From and the To address inputs. Click Find Directions, and the tool will display the route you need to take to get from your starting location to your end location. The turn by turn directions will be displayed below the map and will contain the distance and approximate time it will take to get from one location to the other.

PLACEHOLDERS SETTINGS
Placeholders Settings Screen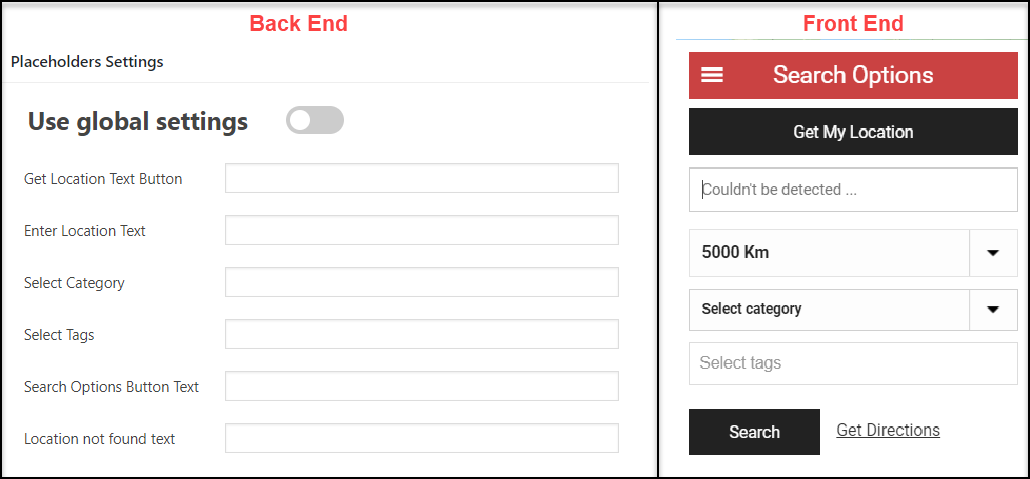 STORE CATEGORIES
User can manually add categories from the back end and search category wise direction like office, clinics, store from the front end.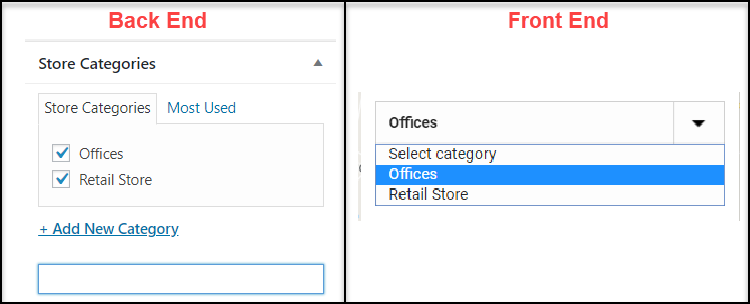 CUSTOM MAP STYLING
Customize Colors and Styles for your store locator to suit your company and website branding / corporate branding. You can change the map color, panel colors, text colors and many more from the administrator's panel.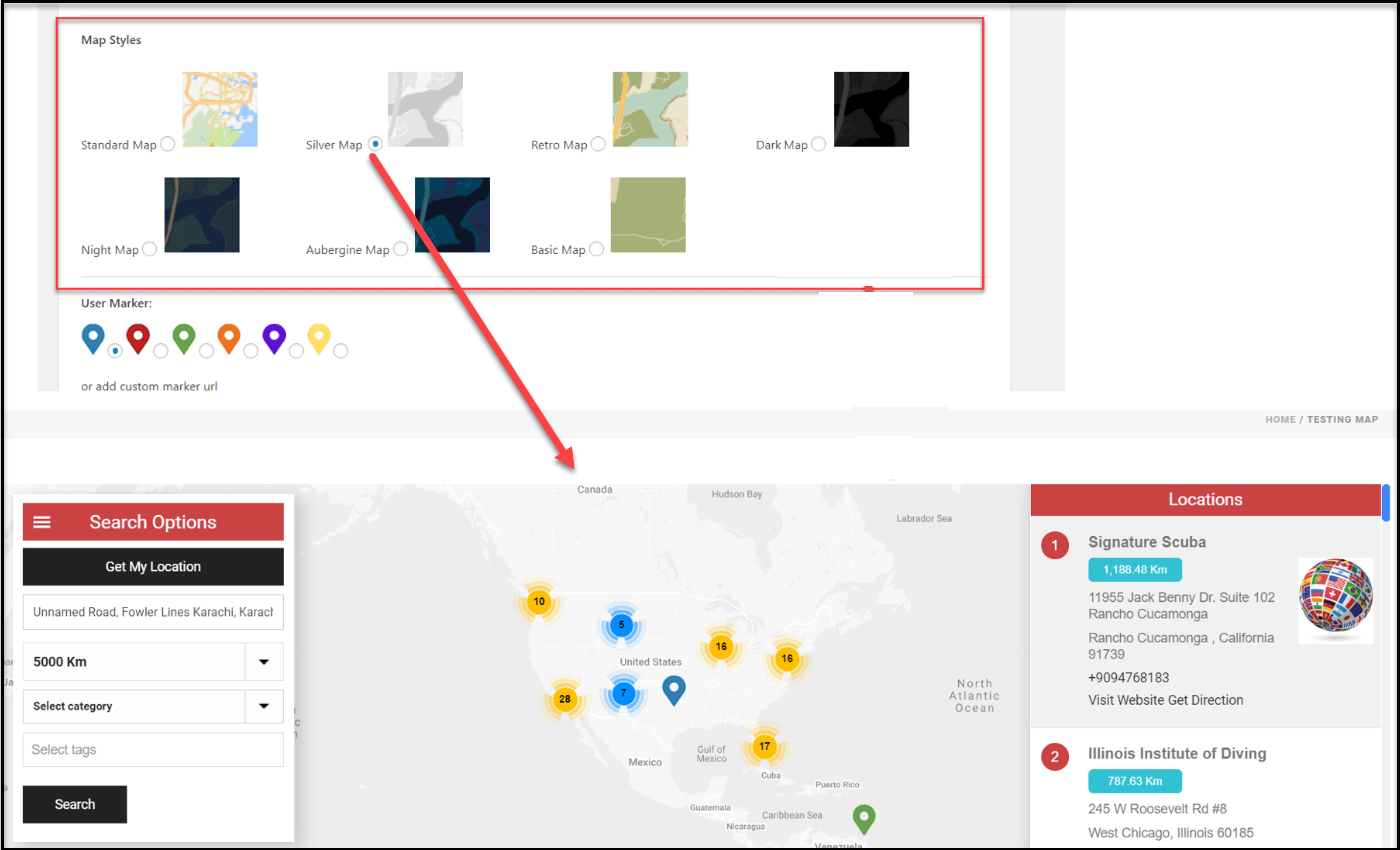 IMPORT & EXPORTING STORE
Stores, Sales Manager data can be imported and exported to a comma-separated value (CSV) file. The imported and exported CSV file contains column headers as the first row of the CSV file that corresponds to Tracker field names.

IMPORT & EXPORTING STORE CATEGORIES
WP Multi Store Locator supports Import/Export store addresses with categories in any hierarchical order. The pattern followed by WP Multi Store locator for categories is described below.

EMBED MAP FUNCTIONALITY
You can copy the embed code and then proceed to paste it on the source code anywhere in your website.

FRONT END VIEW