Apply With Xing Addon 
WP Job Manager Apply With Xing Addon is a WP Job Manager Addon being developed by WP Job Manager. This addon allow candidates to apply to jobs via email using their XING profile.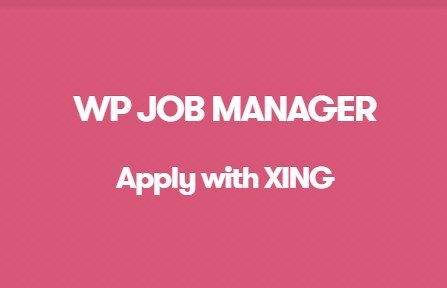 WP Job Manager Apply With Xing Addon Features :
Use of the XING API.
Work for all jobs regardless of application
Let users apply with a few clicks
Get higher conversation rates
Get structured CV data
Apply With XING API
The Apply With XING API is a REST API. After explicit approval of the user it gives you access to the users profile which can be used in your job application process.
Leverage the power of XING for your business
Plugins help you conveniently extend your website's capabilities.
Use our plugins to easily integrate your business with XING
and benefit from our large membership base.