Travelous Landing Page
Elementorism Travelous is a Landing Page For Elementor being distributed by CSS Igniter. Travelous ready to be imported with the click of a button.
To import this Landing Page, you need Elementor Plugin.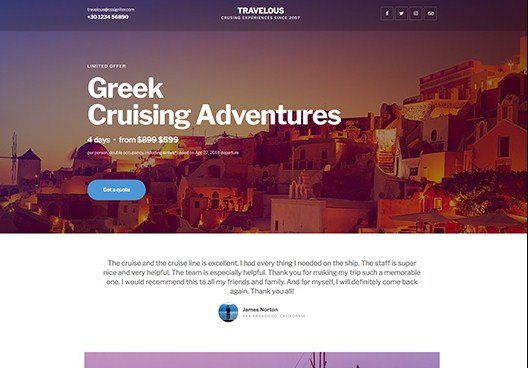 Elementorism Travelous Landing Page Features :
Use in unlimited projects
100% built using Elementor modules
No coding involved
And More…
Greek Cruising Adventures
The cruise and the cruise line is excellent. I had every thing I needed on the ship. The staff is super nice and very helpful. The team is especially helpful. Thank you for making my trip such a memorable one. I would recommend this to all my friends and family. And for myself, I will definitely come back again. Thank you all!